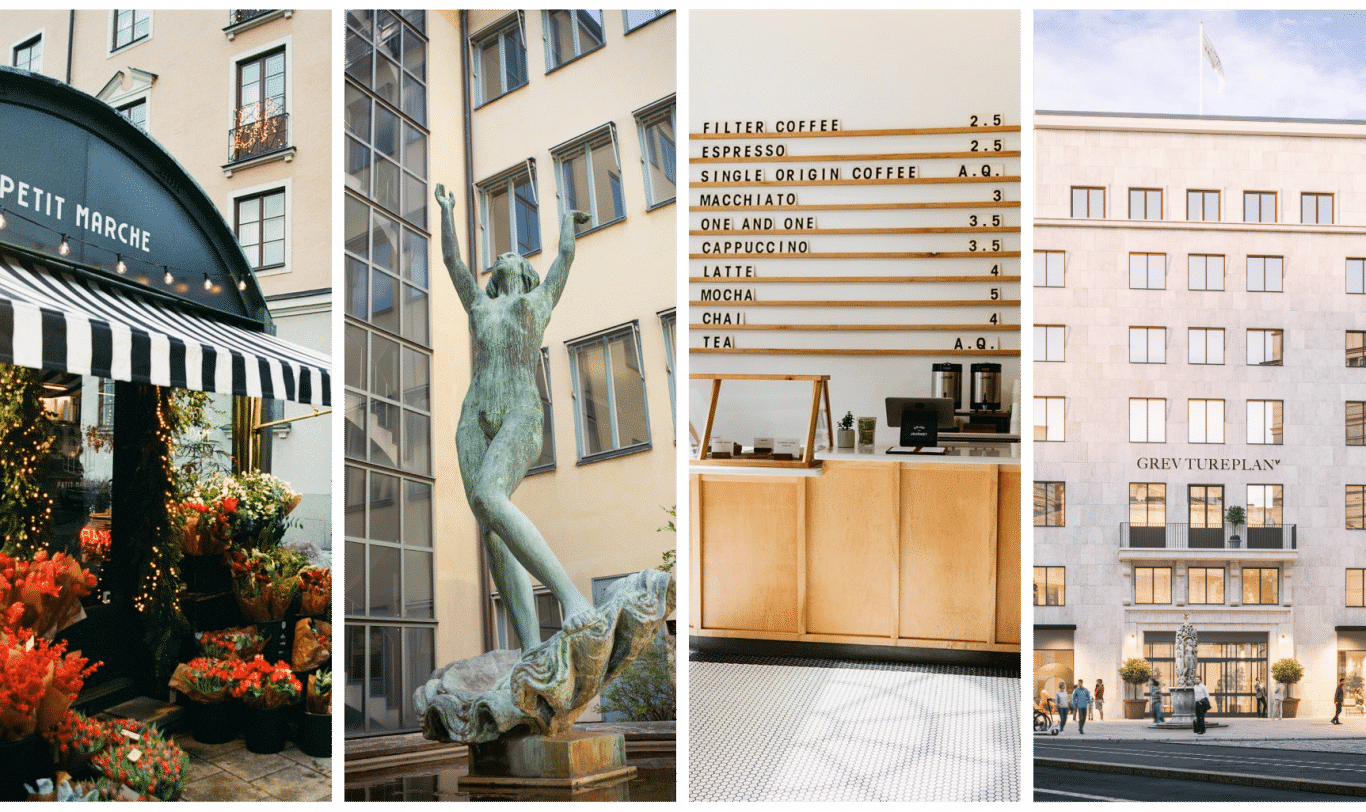 A refined oasis in the heart of a vibrant neighbourhood
A building whose distinctive pulse and tempo harmonize with the city outside, with private oases and a lush courtyard at your disposal. The finest materials, modern features and classic architecture, all bathed in natural light thanks to its teak windows, culminate in a unique and sophisticated style that we like to call "timeless refinement". It all gives the building its own flow, its own rhythm, infusing the space with energy and inspiration for fresh collaboration and connections: a mirror reflection of the city itself.
TIMELESS REFINEMENT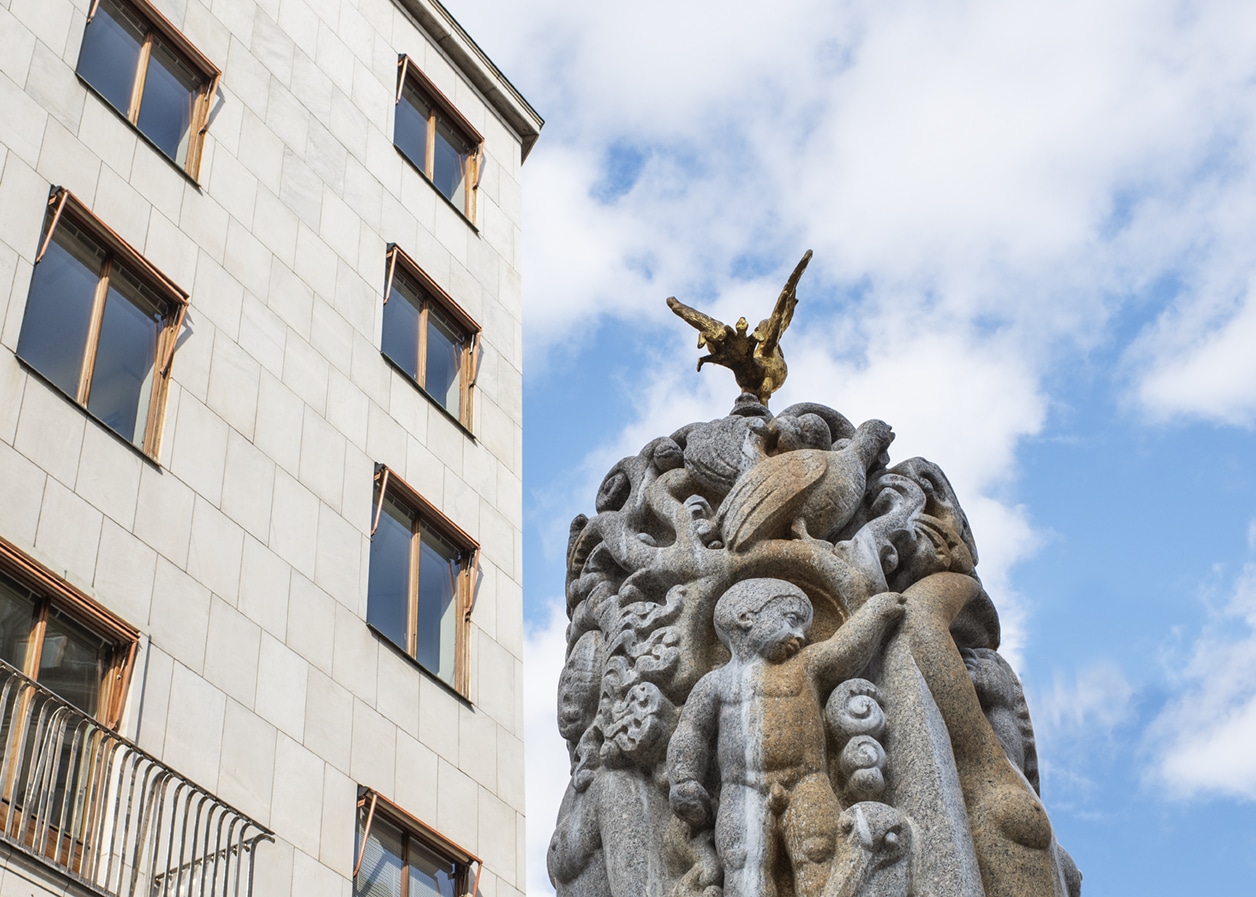 Grev Tureplan is a classic building steeped in history and soul, built in the 30's Swedish architecture style, "Swedish Grace", which blends form and function. A building whose unique and confident design is adorned with exquisite detailing. Behind the classic façade made of Swedish Ekeberg marble, you'll find a pristine interior built from the finest materials and with meticulous craftsmanship.
Thanks to the natural elegance of the building that has been masterfully accentuated, Grev Tureplan preserves both its functionality and sophistication and fits in the neighbourhood just as naturally as it did when it was first built.
MODERNITY THAT INSPIRES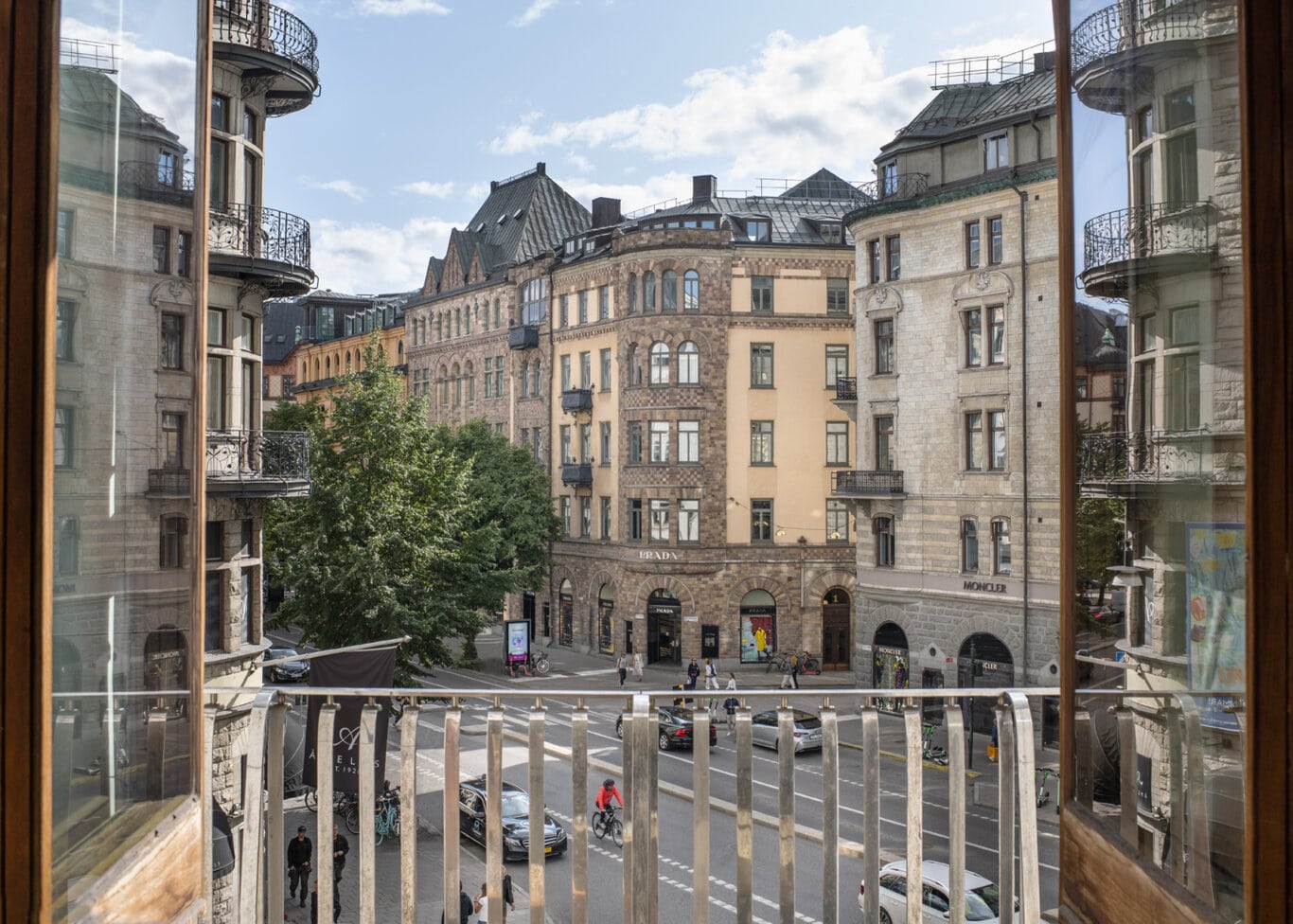 Grev Tureplan offers state-of-the-art features and technology in a classic environment. The design and flow of the building, along with its interconnected floors, beautiful views, natural spaciousness, historic rooms and communal spaces, creates a unique potential for a business like ARC to create visions for the future. Discover original architecture that lends itself to creativity, where the lush courtyard provides the perfect venue for meetings and gatherings.
The building inspires development, while respecting tradition. Discover a space meant for innovation and vision within a sophisticated and sustainable context.
TRANQUIL OASIS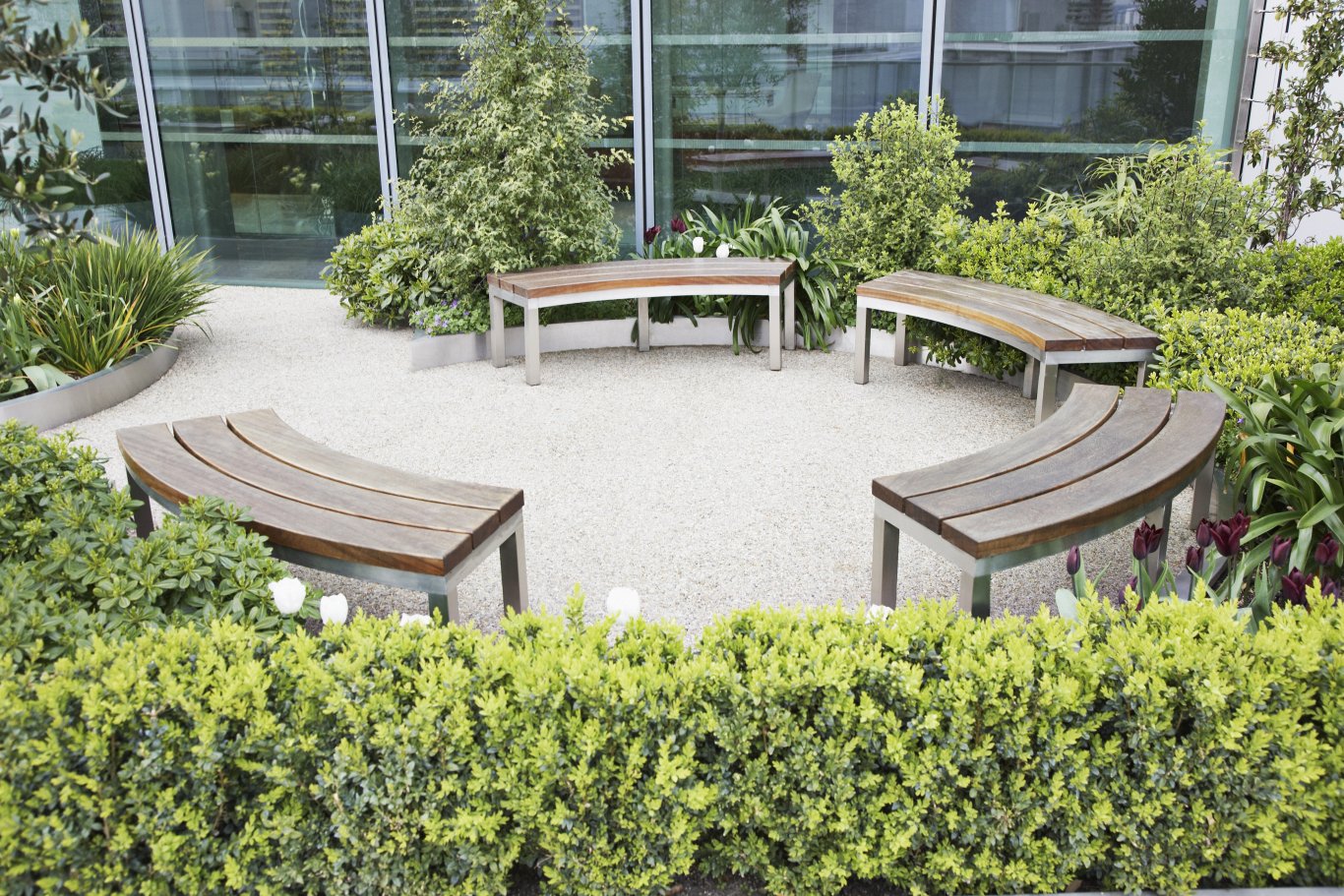 Tucked away from the pulse of the city, a remarkable tranquillity. Together the location and building create a unique oasis in the heart of a lively neighbourhood. Entering the building, the simple and refined marble façade gives way to an inviting and timeless interior whose design and flow are well balanced. We have reinvigorated and expertly highlighted the classic and unique features of the building, while also incorporating sustainable design to increase longevity.
Features like the lush courtyard that is only accessible to tenants are the perfect venue for recreational and social activities alike. The upper levels of the building provide sweeping views, large balconies, lounge spaces and thoughtfully designed work spaces with high ceilings, further adding to the variety and energy of the space.
This unique building offers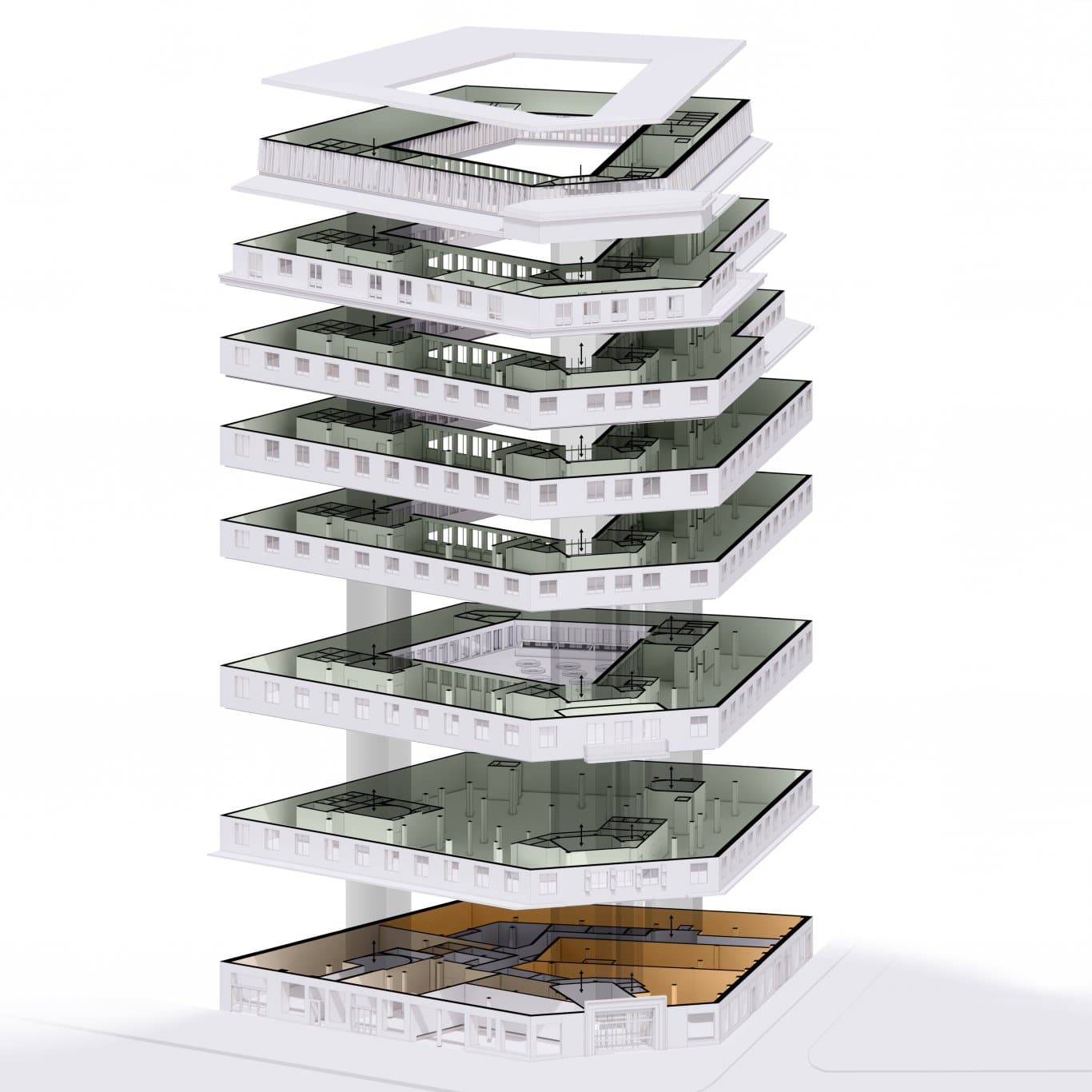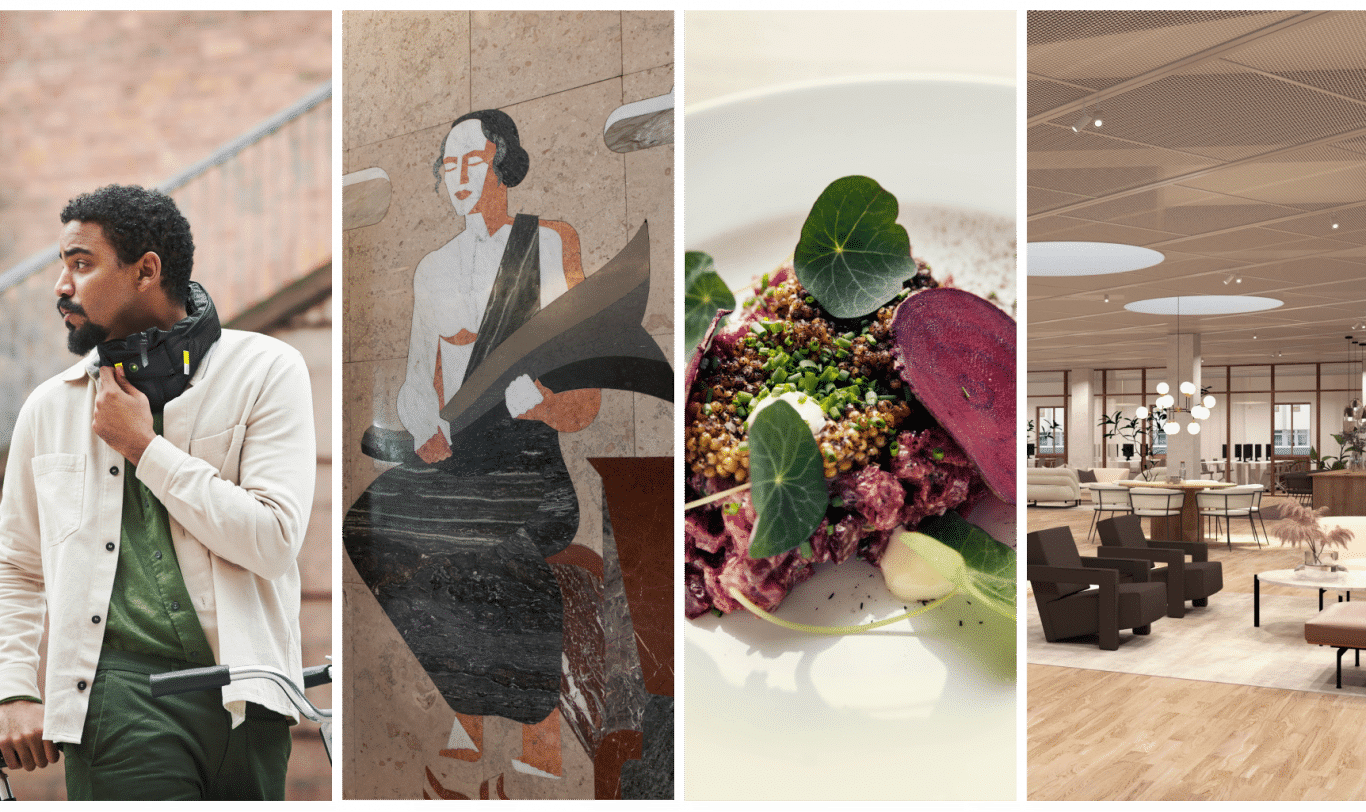 Bicycle room
A secure room where you can lock up and store your favourite mode of transport.
Ground floor
Shops, restaurants, life and culture. Access to all of Birger Jarlsgatan's shops and Grev Turegatan's restaurants.
Lobby
An ornate and authentic lobby, sprinkled with historic art. The lobby opens onto a renovated plaza with Eldh's fountain and new benches: a new landmark.
First-floor atrium
Skylights and high ceilings. This open-concept atrium can be used for lunches, for work, as a lounge and/or a social space. A functional and unique space that has direct access to the courtyard above.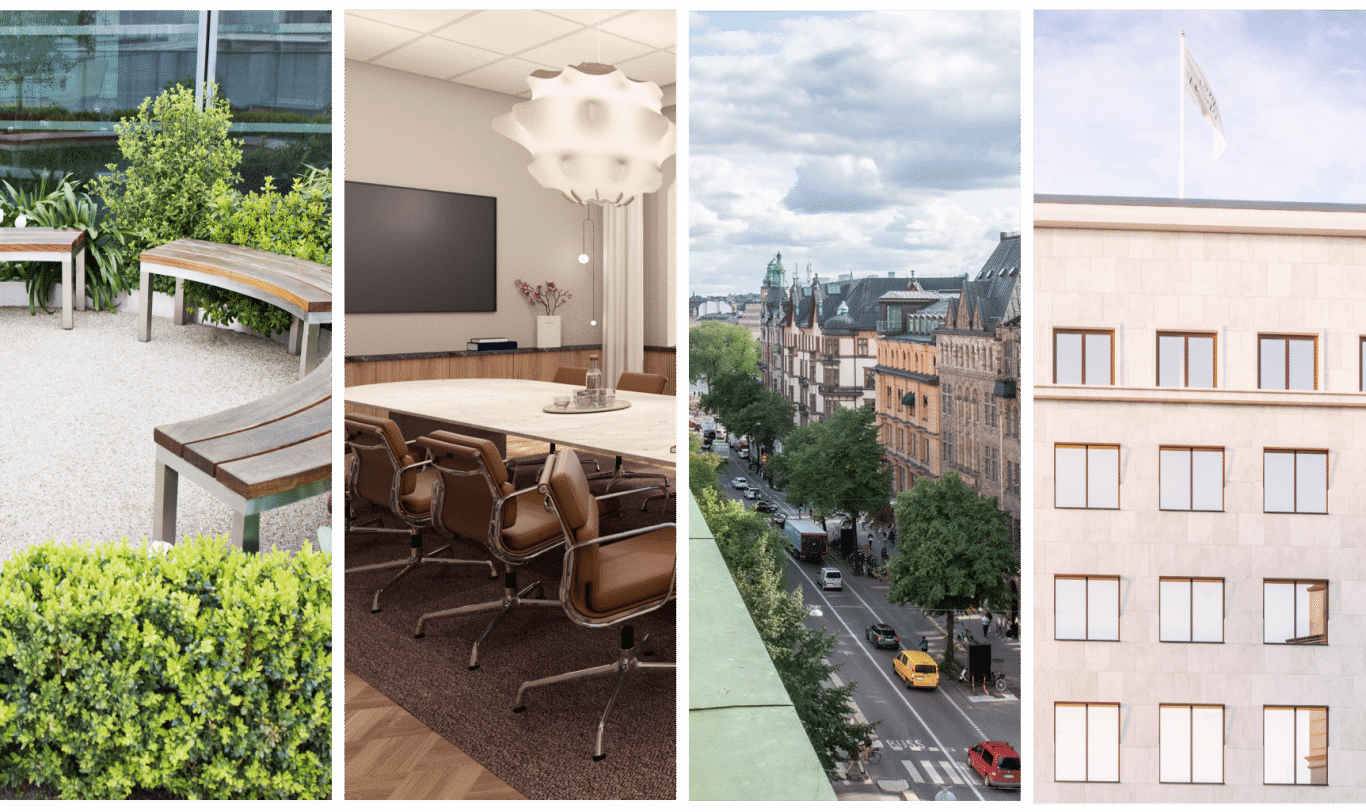 Second-floor courtyard
A tranquil and elegant oasis that stands in juxtaposition to the city outside. With a quiet fountain and a classic sculpture of Aphrodite, the courtyard offers both a
beautiful view for the floors above and the perfect spot for a quiet break or a successful meeting. For some, this may be the best place for creativity and new ideas.
Urban view of Birger Jarlsgatan
Flexible floor plans that offer endless possibilities, unique and classic detailing and artfully crafted woodwork. Thanks to the many windows that let in ample amounts of natural light, the space feels open and energised.
"The executive floor"
The old executive dining space with its high ceilings and a captivating view over the city. The most unique room boasts a 70-metre balcony where you can enjoy lunch with the city as your backdrop. The private executive floor offers a sweeping view over both the city and the water, while still being protected from the noise of the city below.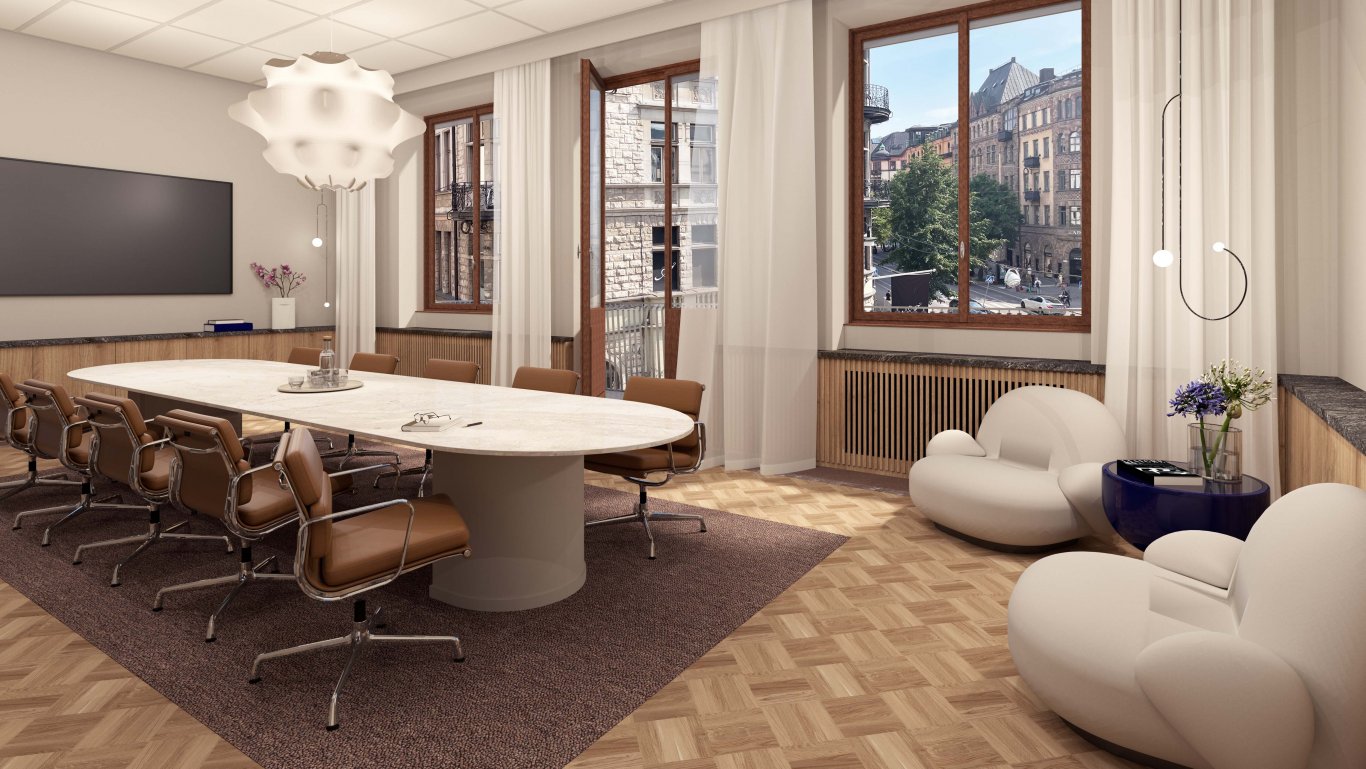 Conference room infused with elegance and vision
Welcome to this historic "Board Room" with incredible natural light and a private balcony. Equipped with the latest technology and designed with the finest materials.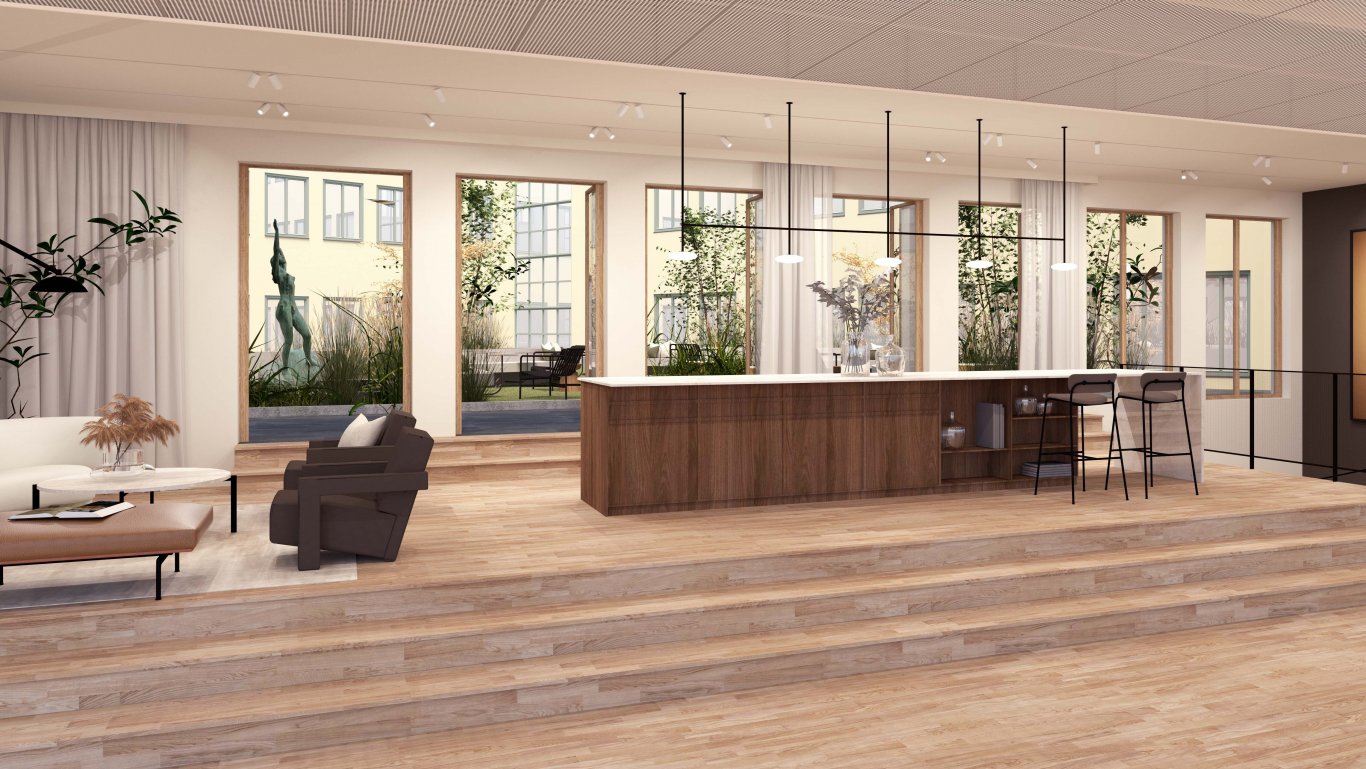 A building that radiates energy, calmness and flow
With direct access to the private courtyard, it has never been easier to shift gears. The first and second floors are connected by a staircase, creating a space that encourages social interaction. The rhythm and tempo of the building are enhanced by the natural light and large communal spaces, where energy and calmness seamlessly coexist.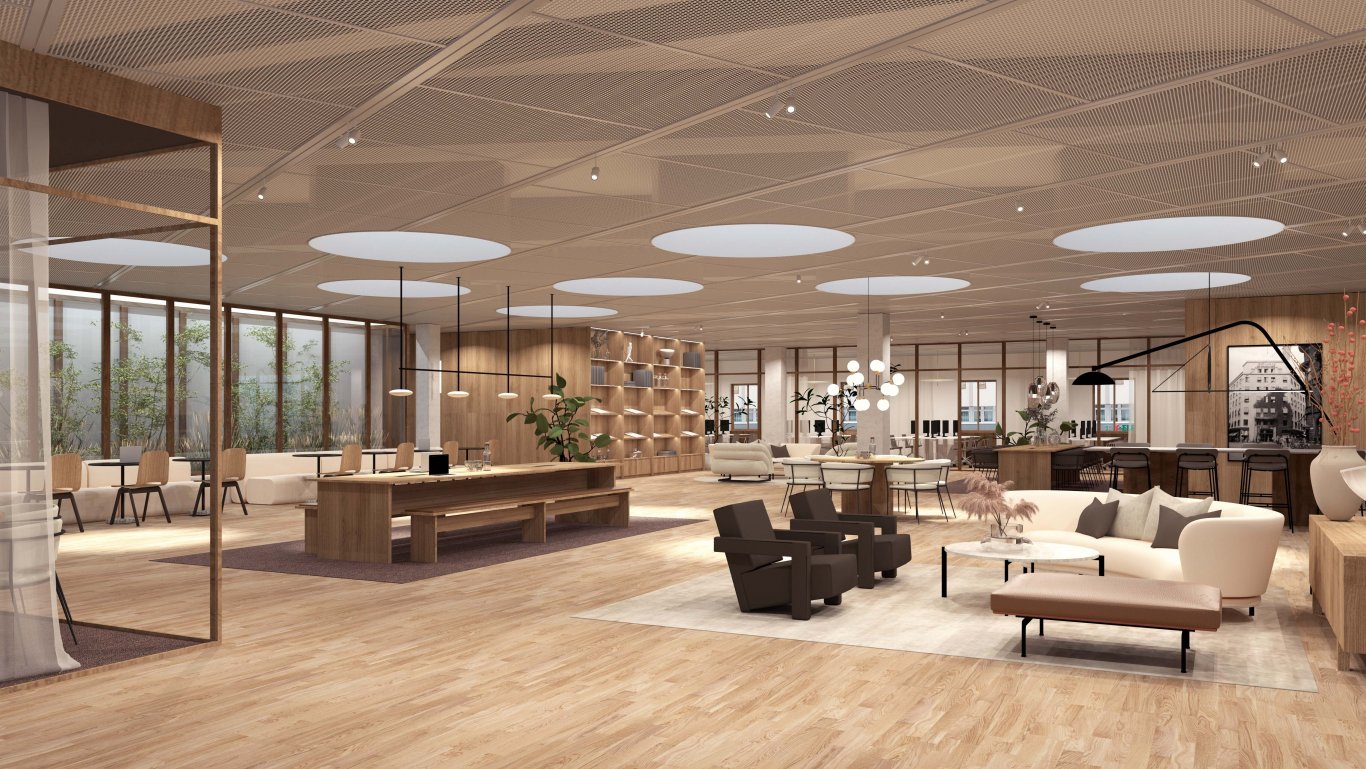 A 1,463-sq m social space that is just as multifaceted as its users
With its light and spacious design, this large first-floor space offers endless possibilities, from large gatherings and conferences to open workspaces and smaller meetings.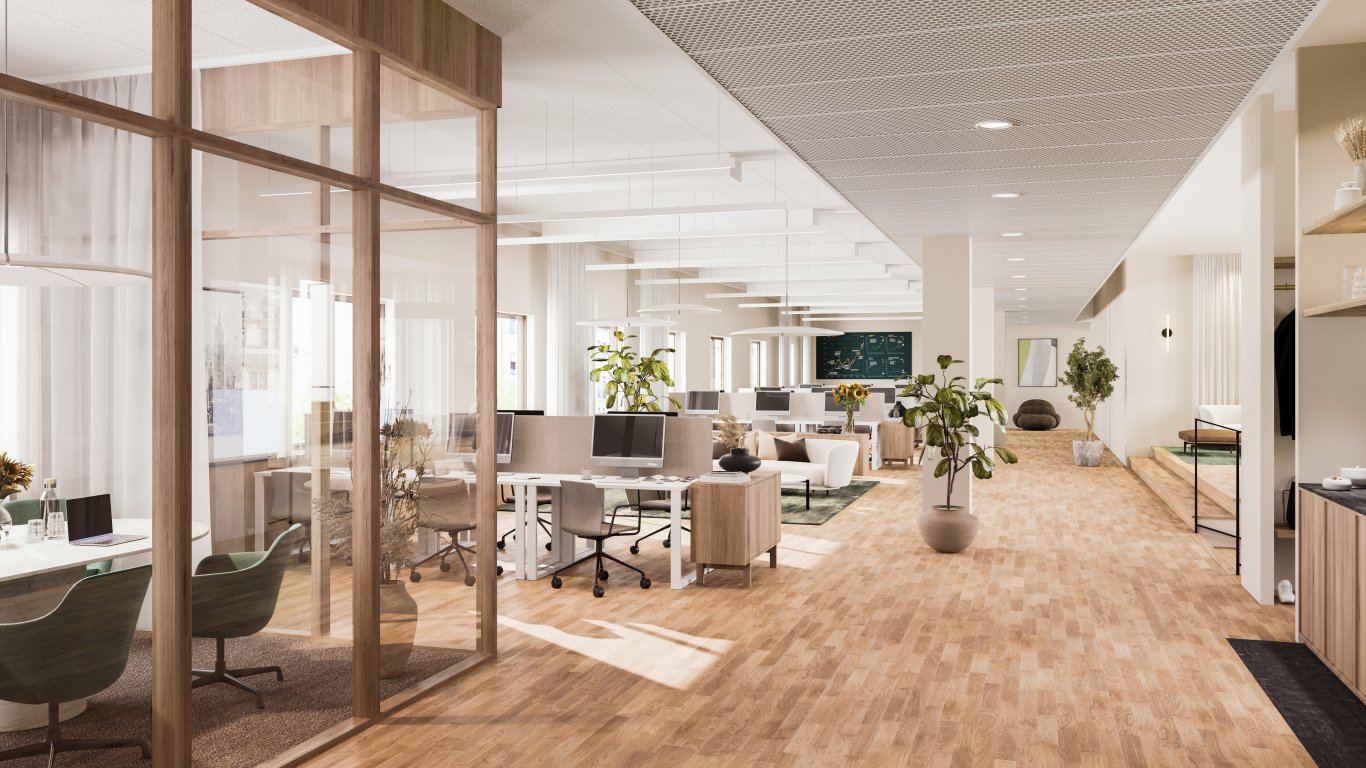 Focus, work and creativity
Thanks to their layout and many windows, the office spaces at Grev Tureplan are flexible and can be easily adapted to the needs of any business. The high-quality materials were specially chosen to give a level of coherence and sophistication to both the open spaces and private rooms.