We welcome ARCto 7000 sq m on 7 floors.11oo sq m of shops and restaurants.
BIRGER JARLSGATAN 16
Move-in Date: December 2023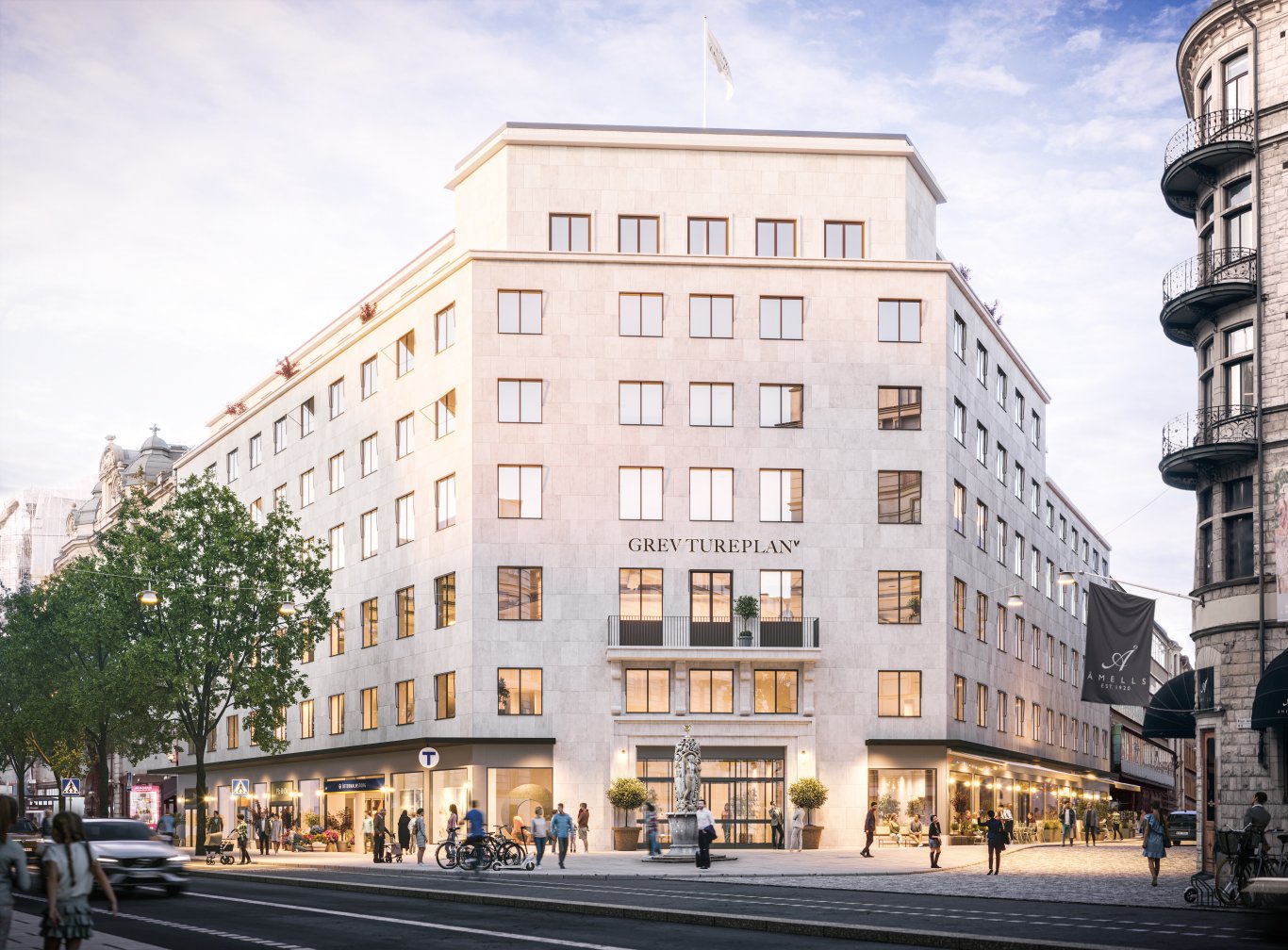 A sophisticated oasis in a vibrant neighbourhood
Where Birger Jarlsgatan meets the bustle of Grev Turegatan and the intimate feel of Östermalmstorg, discover the entrance to an oasis whose classic style is reminiscent of timelessness. A unique building steeped in history and soul that offers tranquillity, vision, and social space at an exclusive address – and the opportunity for a visionary and independent business to create its own future.
WELCOME TO GREV TUREPLAN
In the heart of Stockholm's most lively neighbourhood, an elegantly timeless oasis that radiates quiet sophistication is yours to discover.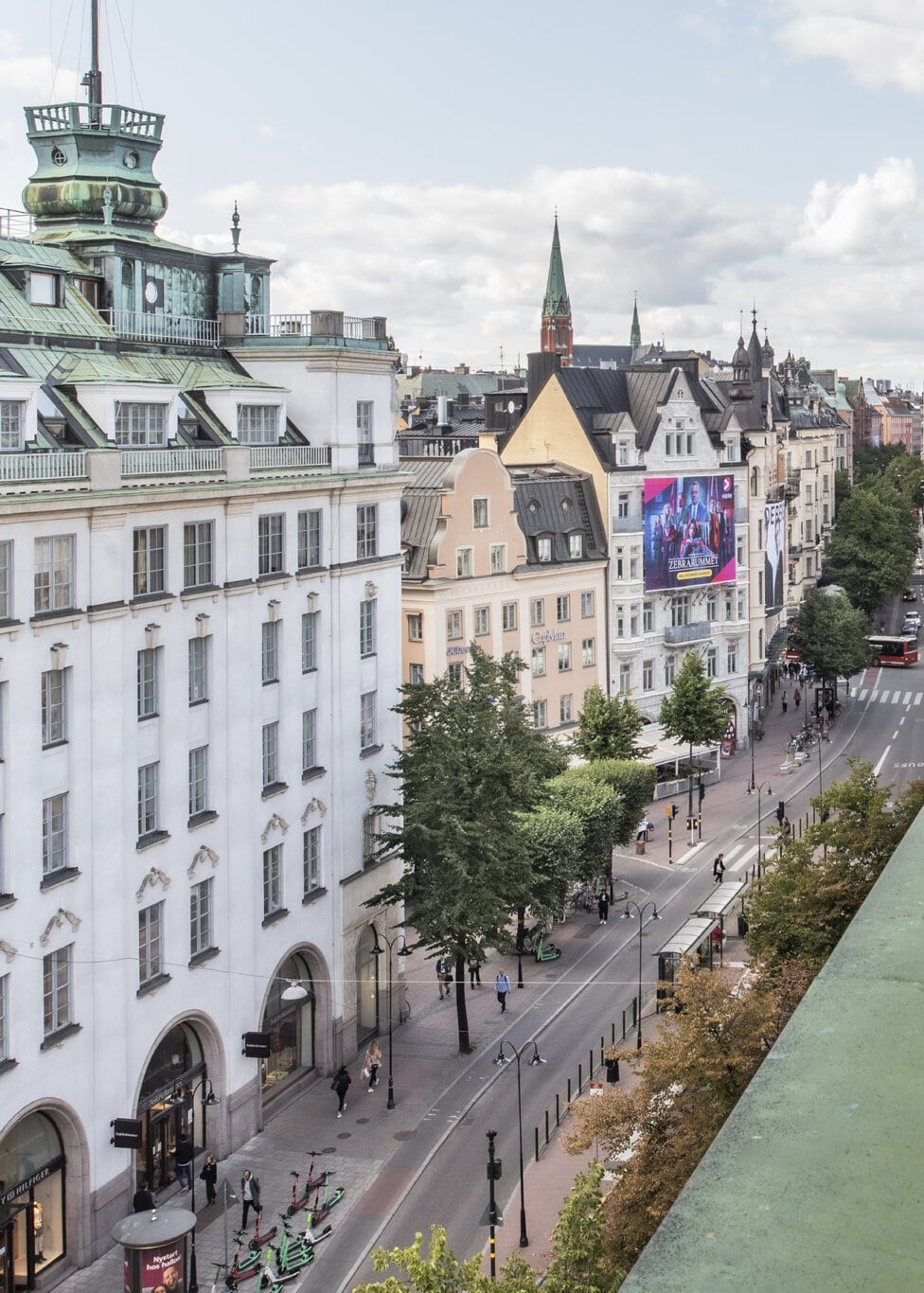 Where the luxury of Birger Jarlsgatan meets the bustle of Grev Turegatan, and where the intimate feel of Östermalmstorg blends seamlessly with the historic buildings of Riddargatan, we are unveiling a building that has long stood in the background. A building that offers both inward calm and outward vision. A building that naturally blends social spaces and sophisticated solutions for focused work. A building equipped with the latest technological solutions and every modern feature at its disposal. Every detail inspires innovation and ambitious vision. With its refined, meticulous and sustainable design, this building is a place of possibility, deriving inspiration from the past, present and future. Discover an oasis with classic design, breath-taking quality and unique personality that is adapted for a future of flexibility, sustainability, and curiosity.
A NEIGHBOURHOOD THAT BREATHES CULTURE
From world-famous restaurants and terraces to theatres, markets, museums and harbours. Discover what you love in a neighbourhood that breathes style, tradition, quality, culture and design.
The Royal Dramatic Theatre

The National Library of Sweden

Östermalmstorg's Metro Station
Tap twice to zoom in or out