This is Vasakronan
Our mandate is to generate a high, risk-weighted return for our owners the First, Second, Third and Fourth Swedish National Pension Funds, though never at the expense of the environment, people or the community we work in. A return that will benefit Sweden's current and future pensioners.
We own, develop and manage commercial properties in Stockholm, Uppsala, Gothenburg and Malmö. Our vision is to help create a city where everyone thrives and business grows. When we succeed, many succeed – including you.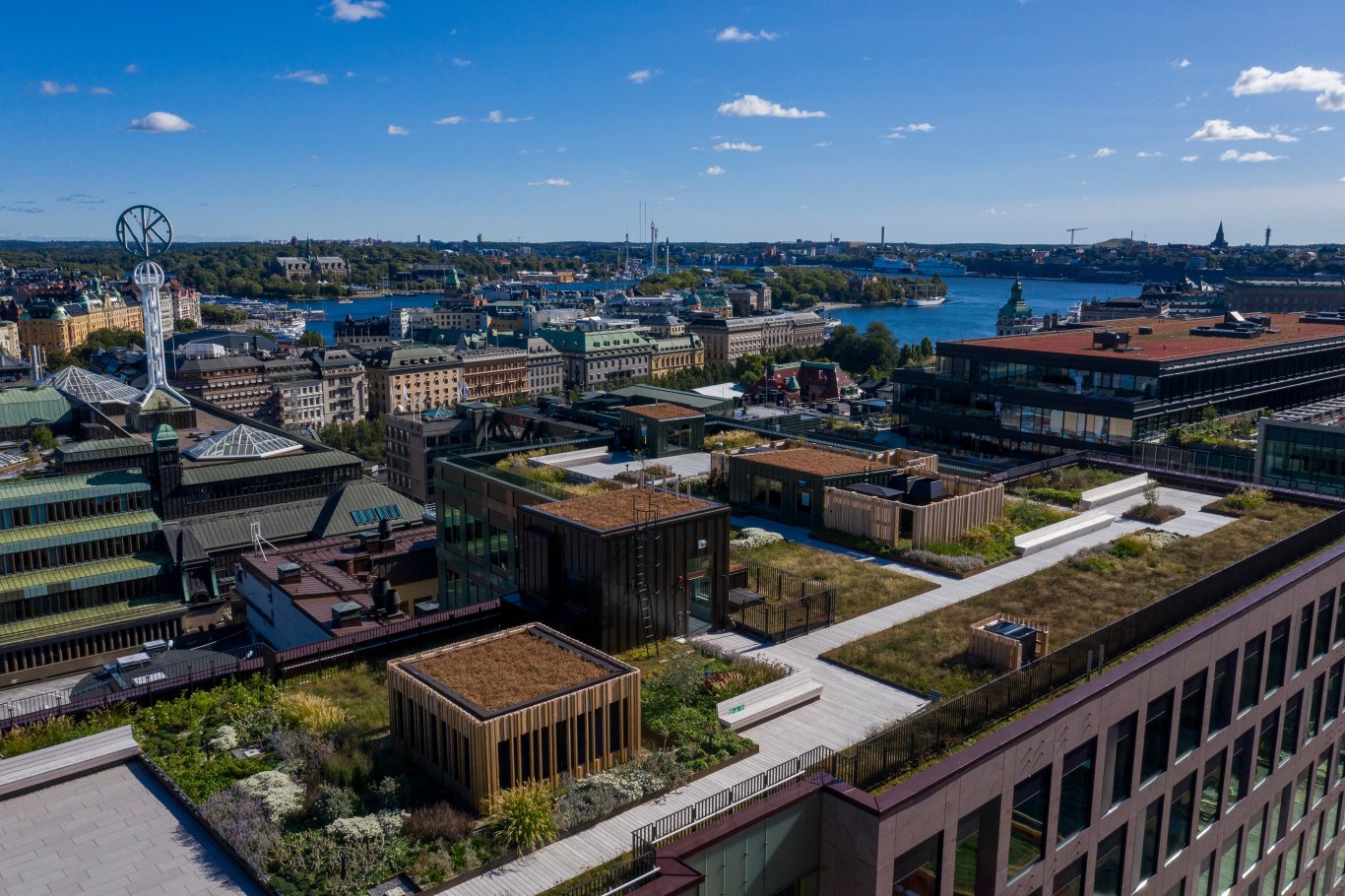 SUSTAINABILITY IN EVERYTHING WE DO. ALWAYS.
Sustainability is important to us at Vasakronan, which is why we've decided to integrate all sustainability issues into our business operations through the engagement of every one of our employees, regardless of where in the organisation we work. We hope that this sustainability commitment comes through when you talk with us. Every one of us works with sustainability – not just one specific department.
2030 ROADMAP
We have more than halved the energy consumption of our properties since 2009, and we became the first company in Sweden to offer green leases in 2010. In 2020, we created our 2030 Roadmap, which includes our goal to make all of our operations, throughout the entire value chain, climate neutral by 2030. Although the goal is challenging, we are certain that it is possible, and we can achieve it by collaborating with both our tenants and suppliers.
Environmentally certified buildings
Our goal is to environmentally certify all our properties. We primarily use LEED, which is an international system for certifying buildings. At the end of 2020, 92% of our management portfolio was environmentally certified, of which 76% was rated LEED Gold or Platinum.
The purpose of LEED is to change the way buildings and communities are designed, built and managed that enables a sustainable and socially responsible environment in a way that is healthy and that improves quality of life. It is a comprehensive rating system where every property is rated based on environmental factors, including energy, material and water usage, transport, waste, as well as interior and exterior environmental factors.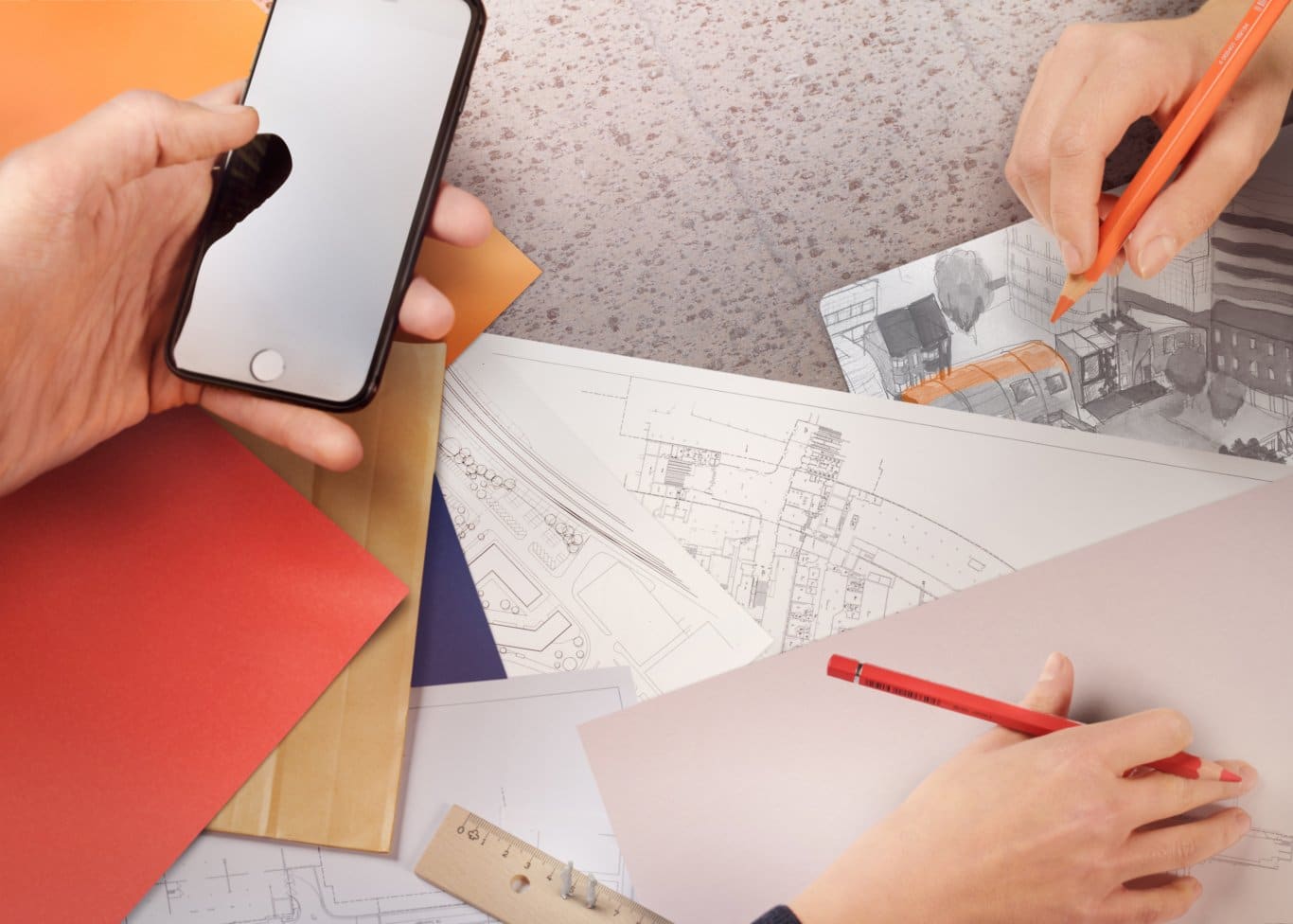 PERSONALISED ADVICE AND SERVICE THAT EXCEED EXPECTATION
We are property experts. We believe that an important key to building strong and long-term relationships is to put ourselves in your shoes. Only then can we properly understand your needs and your business. We are with you at every stage, from brainstorming onwards. We are here for you and want to help whenever you need us.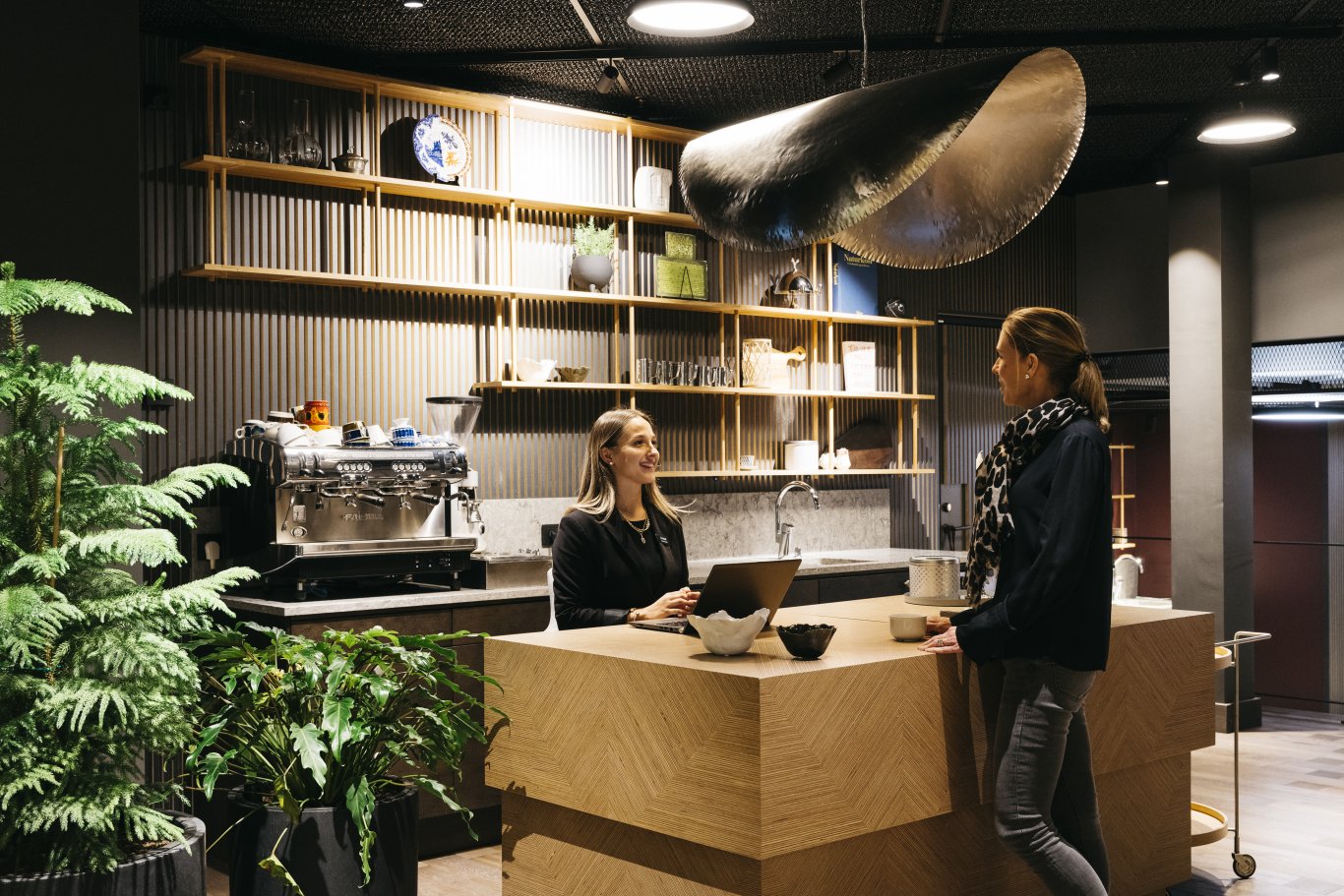 FOCUS ON WHAT YOU DO BEST, AND WE'LL TAKE CARE OF THE REST
Many of our tenants want to focus on what they do best and let us, together with our partner Coor Service Management, take care of the rest. Professional receptionist service and reliable attendants who keep the office in tip-top shape are just a few examples. Let us know what you need to create your perfect office.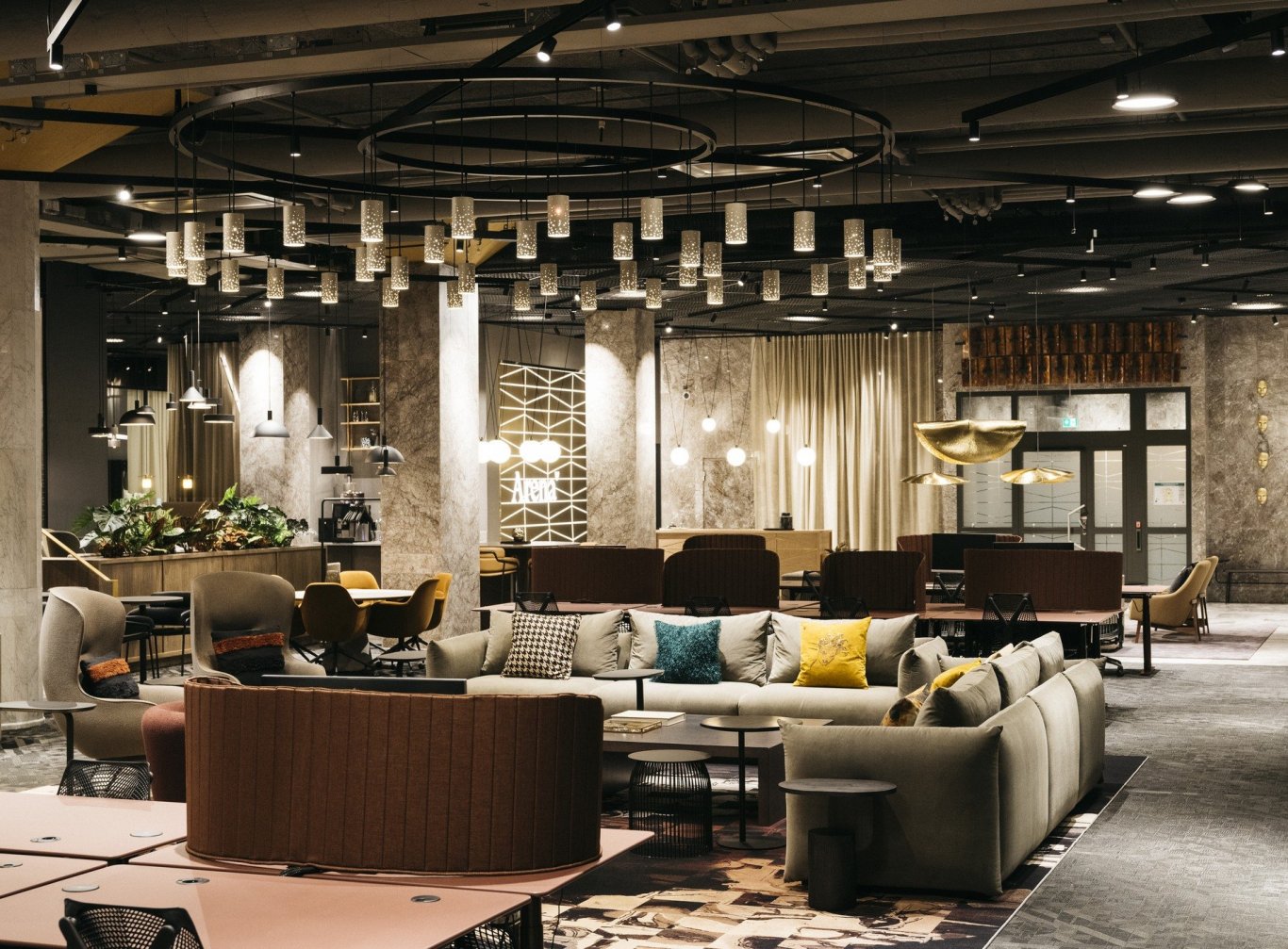 OUR COWORKING CONCEPT ARENA GIVES YOU FLEXIBILITY
Arena is an ultra-modern extension of the personal office, optimally located to give you the best experience as a Vasakronan customer. Sign up for a membership and get access to functional, top-of-the-line work spaces that meet your every need. Arena is available today in Stockholm and Gothenburg, and is coming soon to Malmö and Uppsala.
PROPTECH
Smart technology
that lets properties thrive
With smart technology and sustainable solutions, we equip our properties with only the best. We make sure that everything works and that you have an effective space that you can thrive in. Using continuously updated data, we ensure that the technology always gives you the best light, sound and air for every occasion.